Now through October 1, 2020
---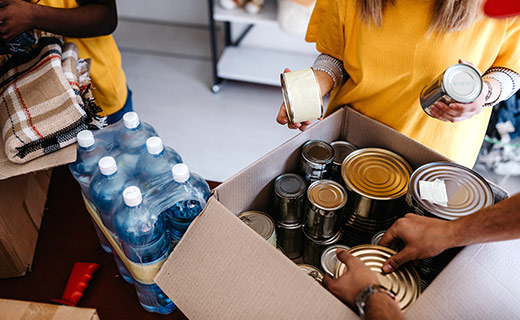 Help us in supporting our local community food banks from coast-to-coast. We've partnered with Long Island Cares and Dare2b to host a virtual food drive Now through October 1st..

Donating is easy: Just click the link below, virtually choose the item you would like to donate and we will take care of the rest!

Working with our partner properties throughout the country, we're aiming to help serve a million meals to those in need.

We thank you for your generosity.
Donate to Long Island Cares Today: Click Here
Donate to Dare2B: Click Here
Open Stores, Curbside Pickup and Takeout Dining*
Ongoing
Center Hours: Mon.-Sat. 11 a.m. – 7 p.m. and Sun. Noon – 6 p.m. We continue to promote ...